Is Old Media Dead?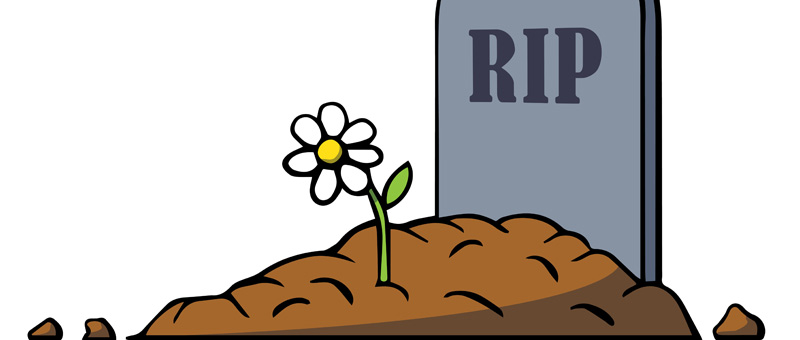 May 31, 2016
As the media landscape evolves, there is more focus on digital, mobile and the many platforms provided by social media. Traditional media outlets are feeling the pain. Readers have been abandoning print newspapers for years and television news is struggling. But, in spite of the need to downsize, re-structure and adapt to new technologies, the situation is not all bad for old media.
The pressures of change are at work.
Traditional media outlets are adapting, transforming and transitioning. More and more, what we call "the media" has developed into an inter-active hybrid. Newspapers have a digital presence that features comment boxes. Television newscasts incorporate reactions from Twitter. Radio programs use webcams and integrate Facebook as a springboard for conversation. Old media is re-inventing itself to stay relevant. But, at its core, it remains a vital mainstay of modern journalism.
The iconic New York Times is a prime example of old media re-shaping itself for the future. The paper's Executive Editor, Dean Baquet, has detailed the steps it plans to remake the newsroom in a bid for what he calls journalistic dominance. These include more conversational writing and more visual journalism.
The newsroom I envision will say yes to new ideas, new stories to cover, and new ways to tell them, unfettered by the bureaucracy we have created over generations.
People are still consuming traditional media
According to The Pew Research Centre's State of the News Media, people have not forsaken traditional media.
Even as mobile and social news habits evolve, legacy platforms have by no means been abandoned
Old media is just being accessed differently. Instead of getting their fingers dirty reading a hard copy of their favourite newspaper, many people read it online. And, there are now agreements between traditional media and certain social media platforms to republish popular content. Social media sites also curate and highlight traditional news stories to bring them to people's attention. There has been some controversy about how this is done and, recently, Facebook has tried to address concerns by changing how it determines its Trending Topics.
The Pew report also points out that there has been a slight increase in viewership for local and network TV news and podcast listening is on the rise which could "breathe new life into audio journalism". While the study looks specifically at the American media, parallels can be drawn in Canada and elsewhere.
News is everywhere.
With the proliferation of mobile devices and social media, news has become more accessible and; as a result, news consumption has increased across all generations. Millennials and post-millennials often boast that they get all their news on social media.
Another study conducted by the Pew Research Centre, The Evolving Role of News on Twitter and Facebook, supports this trend. It shows that a clear majority of Twitter and Facebook users now say that the platforms serve as "a source for news about events and issues outside the realm of friends and family".
The most recent Pew research expands that on that finding. News Use Across Social Media Platforms 2016, shows that 63 per cent of American adults now get news on social media. That's an increase of 13 per cent in the last four years. The study also shows that 18 per cent of those adults access news this way "often" and that the people most likely to use social media as a source of news are those who are on Reddit, Facebook and Twitter. Again, while these two studies look at the American picture, parallels can be drawn to other countries.
But, the thing to remember when looking at these types of statistics is that, in most cases, those social media platforms are linking to more traditional media. Often, the material users consume was originally reported and produced by old media news outlets.
Old Media is still in the game.
Communicators and public relations professionals need to be mindful of the continuing strength, value and importance of traditional journalism. Media relations campaigns focused strictly on social media would be missing a chance to leverage a significant target. Look for a balance. While it's vital to maximize the popularity and reach of social media, old media should not be forgotten.
---