Irene Bakaric
Principal of MediaPrep
---
Irene Bakaric operates from a positive, proactive mindset. Her clients learn to be confident and in control in all their interactions with the media. And to use their strongest tool – the truth – to shine in the often harsh media spotlight.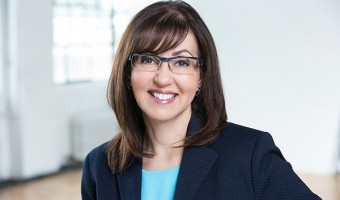 Building a robust media strategy
Irene's strategic consulting is informed by her many years of experience as a reporter, producer and host on a variety of national news and current affairs programs. She gets the big picture and drills down to the details. Irene develops media strategies that reap rewards and deals with crises in a way that builds trust. She leaves nothing to chance.
Showing spokespersons how to shine
Irene, says one client, "has an exceptional talent in helping her clients understand how to positively reposition the interview experience." She helps executives to shine through a combination of preparation, practice and raised confidence.
Dynamic workshop leader, moderator and speaker
Irene's years on the holding end of the mic taught her to be adept at working on her feet. She is a dynamic trainer, moderator and speaker.
In the public sector, she has worked with government, non-profit organizations and the research and scientific communities. In the private sector, she has trained senior executives and other spokespersons in healthcare, education, manufacturing, financial services, utilities, agriculture, energy, retail, entertainment and technology. Irene offers media training, crisis communications training and presentation training.
Education and associations
Irene is a graduate of Trinity College at the University of Toronto. She speaks English, French, Spanish and Croatian. She served as the VP of Programs for the Toronto chapter of the International Association of Business Communicators (IABC) 2016-2018.
"Knowledgeable, professional and thorough."
- KIMBERLEY COYLE, ONTARIO PORK