Media Training
Shine in the Media Spotlight
---
Our media training will help you to be confident, in control and in command. Reporters are not the enemy. Knowing how to handle them can be a competitive business advantage.
One-on-one or in a media training workshop, you will learn how to tackle media interviews and how to get your messages across effectively. A media interview doesn't have to be the most high pressure conversation you ever have. We'll show you how to prepare, how to avoid pitfalls and how to handle negatives. You'll also learn all the dos and don'ts which are just as relevant in the social media space as they are in traditional media.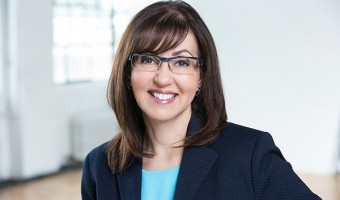 Look, Feel and Sound Confident
Interactive workshops for individuals or small groups are tailored to fit your issues and goals. Sessions are full of tips and strategies to help you understand the media. The emphasis is on practice to improve skills and build confidence.
The Camera is a Powerful Tool
Videotaped role-play is a vital element of media training. Mock interviews in a variety of formats are done on-camera even when you don't anticipate television coverage. We use professional camera personnel with broadcast quality equipment to create a realistic environment.
"An exceptional talent in helping her clients understand how to positively reposition the interview experience."
- KATE DOFORNO, TEKSAVVY SOLUTIONS
Expert Analyst | Media Training
MediaPrep helps develop dynamic, media-savvy experts. The media is always looking for analysts to provide insights on a wide variety of issues. Offer to share your knowledge and it will enhance your organization's profile and reputation. Let us show you how to communicate your expertise effectively and how to deliver commentaries with depth and style.